Turn almost any surface into a portable LEGO building station with a BRIK tiles and covers. Use the link below and get 10% off.
Shop Now
Book Your Program Today!
Just 10% down to secure your dates!  Call today or complete the request form!
Request Now
A Bricks 4 Kidz® workshop uses LEGO® Bricks to deliver fun, hands-on lessons correlated to cross-disciplinary curriculum objectives; creating a dynamic learning experience for your students.
View Our Programs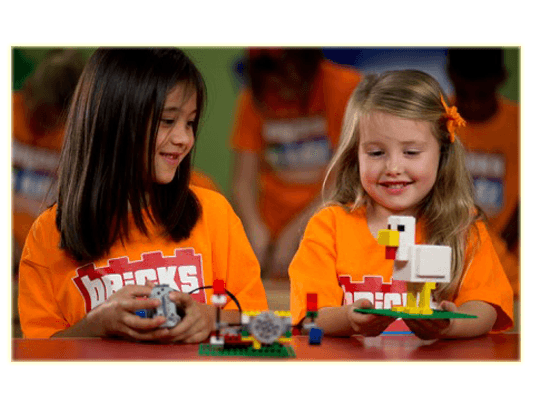 Bricks 4 Kidz® camps are a fresh & fun way for kids to spend their school or holiday break! Children will enjoy using LEGO® Bricks to build specially-designed models, play games & explore the world of engineering!
View Our Programs
Celebrate your child's birthday with a unique Bricks 4 Kidz® party experience. The timeless fun of LEGO® Bricks will please crowds of boys and girls from pre-school to pre-teen.
View Our Programs
Experience our exciting Jr. Robotics& Advanced Robotics classes! Build motorized models and watch them come to life with LEGO® WeDo® software, then  advance to LEGO® EV3 Mindstorms® classes for more challenging robot-building & programming!
View Our Programs
Give a Gift the keeps Building!
WE HAVE GIFT CERTIFICATES! GIVE US A CALL AND A CERTIFICATE WILL BE ON IT'S WAY FOR THE YOUNG BUILDER IN YOUR LIFE!
BRICK CITY

– 

BRICKS

4

KIDZ®

– New Jersey – Newark – Essex County
Our programs provide an extraordinary atmosphere where students ignite their interest in science, technology, engineering and math as they build unique creations, play games, and have fun using LEGO® Bricks. The activities are designed to trigger young children's lively imaginations and build their self-confidence.
Bricks 4 Kidz® uses LEGO® bricks to foster student's interest in STEM related classes and activities while encouraging parent-child interaction creating an atmosphere of sustained educational success.
Read Our Story
We Learn, We Build, We Play with LEGO® Bricks
Copyright © 2015 Bricks 4 Kidz. All rights reserved. PRIVACY POLICY | CORPORATE CONTACT
LEGO® and DUPLO® are registered trademarks of the LEGO® Group of companies which does not sponsor, authorize or endorse these programs or this web site.