Bricks 4 Kidz® after-school classes build on the universal popularity of LEGO® Bricks to deliver high quality, educational play. Every class is a fun, enriching experience for your child, using the classic bricks loved by generations of children.
A Bricks 4 Kidz® workshop uses LEGO® Bricks that kids love, to deliver hands-on lessons correlated to cross-disciplinary curriculum objectives. The Bricks 4 Kidz® approach to learning is imaginative, multi-sensory and fun, creating a dynamic learning experience for your students.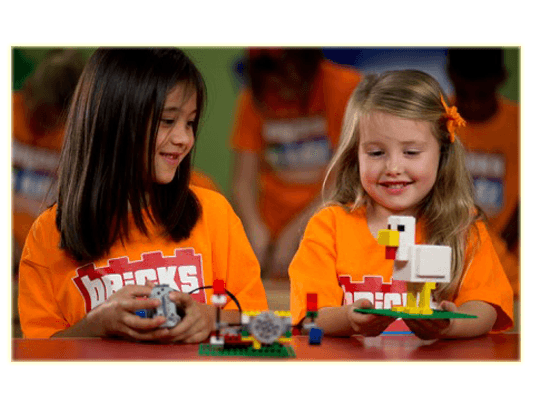 Bricks 4 Kidz® camps are a fresh and fun way for kids to spend their school or holiday break! Children will enjoy using LEGO® Bricks to build specially-designed models, play games, explore the world of engineering, architecture and movie-making.
Celebrate your child's birthday and build memories with a unique Bricks 4 Kidz® party experience. The timeless fun of LEGO® Bricks is sure to be a crowd pleaser for boys and girls from pre-school to pre-teen.
Experience our exciting Jr. Robotics and Advanced Robotics classes! Build a motorized model and watch it come to life using simple LEGO® WeDo® software. As your skills improve, advance to LEGO® EV3 Mindstorms® classes for more challenging robot-building and programming!
Bricks 4 Kidz In The News - FOXBusiness
Bricks 4 Kidz featured on FOXBusiness
Bricks 4 Kidz In The News - Steve Harvey
Contact Information
814-233-7894
rjenner@bricks4kidz.com
We learn, we build, we play with LEGO® Bricks
Copyright © 2015 Bricks 4 Kidz. All rights reserved. PRIVACY POLICY | CORPORATE CONTACT
LEGO® and DUPLO® are registered trademarks of the LEGO® Group of companies which does not sponsor, authorize or endorse these programs or this web site.