CREATIVITY CENTER LOCATED IN BALLANTYNE!
Come see our creativity center at 8634 Camfield Street, Charlotte, 28277
BRICKS 4 KIDZ® CHARLOTTE, NORTH CAROLINA 
SOUTH CHARLOTTE, NORTH CHARLOTTE, WAXHAW, MATTHEWS
WE DO ENGINEERING FOR KIDS 
Bricks4Kidz® is a creative learning enterprise that provides an extraordinary atmosphere for S.T.E.M. EDUCATION through the use of LEGO® bricks. There are many educational, developmental and social benefits in our approach to learning.  These lessons are hidden in fun activities with options for every age level.
It is well known that students of all ages will retain more of what they learn when lessons are delivered in the context of something that interests them. This unparalleled program incorporates one of the best-selling toys of all time, LEGO bricks, with interesting and dynamic models for students to enjoy. Children will be exposed to important Science, Technology, Engineering, and Mathematical concepts while helping them develop the foundation necessary to succeed in life. Bricks 4 Kidz will benefit and help children develop in many ways including:
Fine motor skills
Social Interaction
Sequencing & Organization
Teamwork and Cooperation
Intrapersonal and Interpersonal Skills
Problem Solving & Reasoning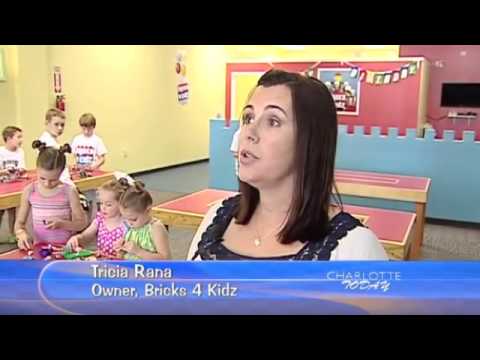 Through after-school programs, pre-school classes, in-school field trips and camps, students will experience hands-on engineering fundamentals as they build motorized models.  We provide a curriculum that introduces children to engineering, architecture and scientific principles.  The more advanced student can sign up  mindstorm robotics. 
At Bricks4Kidz®, we teach kids in a way that can't be taught with a book and chalkboard.  Check our list of classes and camps by clicking the link below:
Our new locations is 8634 Camfield Street, Charlotte, NC 28277