Birthday Parties
Looking for something different than the old run of the mill birthday parties? Why not have a Bricks 4 Kidz® party?
Come and experience a unique, affordable and fun play time.  We work with you to decide on a flexible and customized option for your son or daughter's big day. Invitations, customized group builds, games, goodie bags, and more can be included.  After that, you leave the rest to us.  We are easily able to accommodate up to 20 friends!  Birthdays are held at your location (can be a home or community center etc) or you can ask us to provide the location at extra charge. 
We have grouped our Birthday Party options into 3 easy to book packages:
Deluxe Party Package– $200 for up to 10 children, $275 for up to 15 children, call for more than 15
Includes 90mins of fun and activities.
Bricks 4 Kidz® Party Host (additional host included for more than 10 kids)
10 Invitations and envelopes for you to invite guests
Birthday child receives a Bricks 4 Kidz® t-shirt for their friends to sign
Free play with our giant tub of LEGO® bricks
One hour of interactive Model building, easy to challenging (choose from our extensive list of Model Plans)
LEGO® games / challenges (LEGO® car races, Demolition derby and our popular Zip Line)
All activities are geared to the age and interests of your child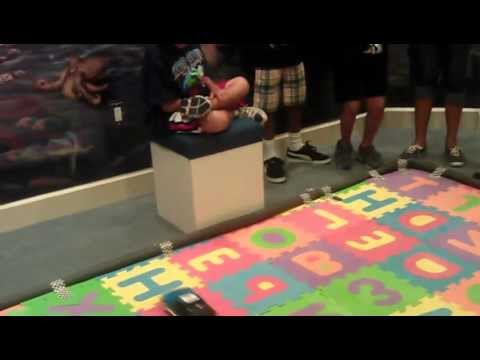 Premiere Party Package– $270 for up to 10 children, $360 for up to 15 children, call for more than 15
This top of the line package is sure to draw out the LEGO® enthusiast in everyone. It includes "Deluxe" package PLUS an extra half hour of additional activities (potentially a second model build or more games and challenges) AND the always popular mini-figure factory where kids build and customize their own mini-figure to take home. 
 We also offer Cake and/or Pizza for your peace of mind and convenience. Please ask about our food and snack options.
The Workz Party Package
Please call for details (949) 295-3046
A la Carte Items Available:
LEGO® cake                  $30-200 (depending on size/theme)
Pizza                               Varies (depending on size)
Refreshments:                $1 per child (Soda or Juice)
Theme Goodie bags:     $8 each (May include assorted candy/Stickers/pencils/ LEGO® bricks)
Mini Figure:                    $5 per child. Kids get to build thier own customized mini figure from our Mini-Fig factory, and accessorize them with our extensive collection of weapons.
Call now to secure your little one's special day. (949) 295-3046
*You are welcome to provide your own cake, refreshments, pizza and goodie bags
A non-refundable deposit of $100 is required at the time of booking.  Balances are due at the party. 
We can book your party during the week or weekends!